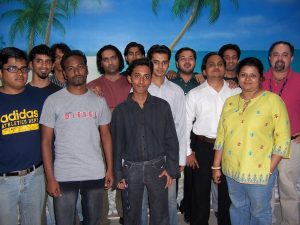 Today I'm looking at Instructional Design Blogs.
Three blogs I found interesting and will follow for now are; LearningOutLoud, https://learningoutloudcom.wordpress.com/, WriteSpot, https://writespotblog.wordpress.com/, and Instructional Technologies and Materials Development, https://smyakk.wordpress.com/.
LearningOutLoud (Jody Lumsden, 2016) is a recent blog with a number of interesting and helpful articles about training and adult education. I found the article about questions for stakeholders particularly interesting. It would have been better if more than the top four questions were included but it's a good start. I loved the idea of creating a pre-assessment to test out for students that can as Jody suggests in her article "Your courses are Already Being Gamified". Great idea Jody!
WriteSpot (Jennifer Yaros, 2016) is a good Instructional Design Blog. I found the 7 Tips for Creating  Video Lectures  (eLearning Brothers) very helpful. WriteSpot is great for top tips including the 7 Outstanding Leadership Lessons from the 2016 Cleveland Cavaliers, not that I'm a sports fan. Jennifer has a number of interesting articles for trainers and designers.
Instructional Technologies and Materials Development (Sumeyye Busra AK, 2016) is both informative and colorful. I enjoyed the style of the blog as well as the articles. Sumeyye has great graphics and can give the reader new ways to design. You must check out the Mind Map and the Diffusion of Innovation Graphics. I will be watching for more from Sumeyye.